Develop Authentic Relationships with Consumers, the Media, and Target Audiences
Great brand strategies are grounded in an organization's unique capabilities, offerings, opportunities, and character. We build and execute strategies that convey these key attributes through multiple channels to audiences that matter.
How it Works
We conduct research to uncover factors critical to target audiences, as well as an internal assessment of an organization's aspirations and values to craft durable positioning campaigns. 
We work closely with our clients to tell their stories in creative and innovative ways, developing authentic relationships with consumers, the media, and audiences critical to their reputations and bottom lines.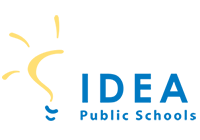 "IDEA Public Schools is executing its mission in Tarrant County to provide a rigorous, high-quality, and accessible educational experience for all students and to ensure their success in a college environment and beyond. Our work with The Monument Group has been instrumental in framing and amplifying that narrative across our region as we continue to grow our campus footprints."
Dionel C. Waters, Ph.D.
Executive Director, IDEA Public Schools Tarrant County Region
Media Relations
Strategy / Positioning
Social Media Management / Digital Engagement
Persuasive Messaging
Branding / Creative
IDEA Public Schools
Executed public relations campaign to support IDEA'S mission to deliver high-quality and accessible education for all.
Read the Case Study
Anheuser-Busch
Supported Anheuser-Busch's investments and initiatives across Texas.
Read the Case Study
Let's Talk
Have questions or want to schedule a conversation? We'd love to hear from you.
"*" indicates required fields