Executed public relations campaign to support IDEA'S mission to deliver high-quality and accessible education for all.
Committed to a Vision of College for All Children
IDEA Public Schools is the fastest-growing network of tuition-free, Pr-K-12 public charter schools in the country. IDEA opened its first campus in Tarrant County in 2019, and has since grown to eight schools across four campuses, enrolling more than 3,100 students.
IDEA Tarrant County partnered with The Monument Group to strategize and grow communications activities for its four public charter school campuses in the region and to develop and implement best practices to reach internal and external audiences with localized content.
Throughout our engagement, The Monument Group has successfully elevated the profile and awareness of IDEA Tarrant County in the market through traditional public relations outreach, community involvement and thought leadership opportunities, social media engagement and the development of an IDEA Tarrant County microsite.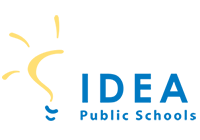 "IDEA Public Schools is executing its mission in Tarrant County to provide a rigorous, high-quality, and accessible educational experience for all students and to ensure their success in a college environment and beyond. Our work with The Monument Group has been instrumental in framing and amplifying that narrative across our region as we continue to grow our campus footprints."
Dionel C. Waters, Ph.D.
Executive Director, IDEA Public Schools Tarrant County Region
Public Relations in Texas
Understand what makes news in Texas.
Let's Talk
Have questions or want to schedule a conversation? We'd love to hear from you.
"*" indicates required fields