Supported Anheuser-Busch's investments and initiatives across Texas.
Telling a Story of Heritage and History
Anheuser-Busch is dedicated to making beers that people love. The company proudly brews more than 100 beers in the U.S., and with the help of their most iconic brands, Budweiser and Bud Light, they hold a 45.8 percent share of the U.S. beer market.
The Monument Group worked with Anheuser-Busch in Texas, facilitating their social media presence and channels, cultivating earned media to tell the story of their Texas heritage and impact, and identifying and communicating with stakeholders via newsletters, events and sponsorship opportunities.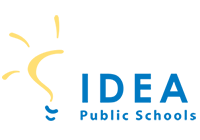 "IDEA Public Schools is executing its mission in Tarrant County to provide a rigorous, high-quality, and accessible educational experience for all students and to ensure their success in a college environment and beyond. Our work with The Monument Group has been instrumental in framing and amplifying that narrative across our region as we continue to grow our campus footprints."
Dionel C. Waters, Ph.D.
Executive Director, IDEA Public Schools Tarrant County Region
Public Relations in Texas
Understand what makes news in Texas.
Let's Talk
Have questions or want to schedule a conversation? We'd love to hear from you.
"*" indicates required fields