Drove advocacy campaign that resulted in statewide ridesharing regulations.
Transforming lives through transportation
Lyft, the fastest-growing rideshare company in the U.S., pioneered ridesharing with a friendly community of drivers utilizing personal vehicles along with a commitment to effecting positive change for the future of our cities. The Monument Group navigated the fast lane for Lyft with a disciplined, comprehensive communications and advocacy strategy as the company entered the Austin market, expanding its footprint in Texas.
Our team provided valuable insight for Lyft into local markets across the state, including political assessments, messaging and media counsel, and stakeholder engagement. We also assisted in the coordinated management of a statewide lobby team. Through this work, we steered Lyft's policy team as it engaged with Austin's Transportation Department, Austin City Council, the Austin Bergstrom International Airport and the state legislature.
Bringing Lyft's policy team together with local and state agencies ultimately led to statewide ridesharing regulations that were signed into law in May of 2017. To guide this successful legislation, The Monument Group managed a disciplined and comprehensive messaging, communications and advocacy strategy.
Throughout our engagement, we also focused on communicating Lyft's industry-leading initiatives on a regional basis and developing local partnerships that transform lives through transportation. Our work highlighted Lyft's tremendous economic and community impact in Austin and across the state.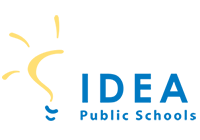 "IDEA Public Schools is executing its mission in Tarrant County to provide a rigorous, high-quality, and accessible educational experience for all students and to ensure their success in a college environment and beyond. Our work with The Monument Group has been instrumental in framing and amplifying that narrative across our region as we continue to grow our campus footprints."
Dionel C. Waters, Ph.D.
Executive Director, IDEA Public Schools Tarrant County Region
Strategic Campaigns in Texas
Get on the ground with our Statewide Field Network.
Let's Talk
Have questions or want to schedule a conversation? We'd love to hear from you.
"*" indicates required fields