Promoted the power of partnership to create stronger communities.
Enhancing quality of life in the Permian Basin
As the oil and gas boom continues in the Permian Basin, the region is faced with a familiar strain on local resources and infrastructure.
The Permian Strategic Partnership is an alliance of 17 energy companies located in West Texas and Southeast New Mexico. For the first time in history, these companies have come together with one goal in mind: supporting the Permian community. By partnering with local leaders, the Permian Strategic Partnership works hard to make roads safer, improve schools, upgrade healthcare, increase affordable housing and train the next generation of workers.
The Monument Group provided strategic communications counsel for the coalition as it works in collaboration with elected officials, local leaders, community organizations and citizens from West Texas and Southeast New Mexico to develop solutions that strengthen local communities in the region. Our role as the coordinating partner ensured progress, accountability, and communication across the companies and committee initiatives. Our daily efforts for the PSP included providing guidance on messaging, materials development, infographics, continuous media monitoring and engagement, meeting with local stakeholders and third-party advocates, and coordinating awareness of the coalition as interest in the region.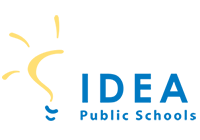 "IDEA Public Schools is executing its mission in Tarrant County to provide a rigorous, high-quality, and accessible educational experience for all students and to ensure their success in a college environment and beyond. Our work with The Monument Group has been instrumental in framing and amplifying that narrative across our region as we continue to grow our campus footprints."
Dionel C. Waters, Ph.D.
Executive Director, IDEA Public Schools Tarrant County Region
Learn how to earn public trust and impact policy.
Let's Talk
Have questions or want to schedule a conversation? We'd love to hear from you.
"*" indicates required fields